Our flair is designing and building unique pools to suit your backyard's ascetics and your family's needs. Most of the time you, the customer have a pretty good idea on what you want, our job is to fine tune that information to a working design.
The construction of the concrete shell is the foundation of a great pool. This is where your dream begins to evolve into your family's fun, for years to come. At U.S.P. we take great pride in providing the personal supervision of your pool's construction, needed to maintain the high standards we are accustomed to.
Once your pool has been filled, we clean the pool and chemically balance the water ready to swim. Every new pool owner receives the necessary training or hand over to ensure you feel confident in your new pool, and that you are getting the maximum benefit from your pool and equipment. We offer a wide range of after hand over services varying from scheduled tune-up packages to a simple "How do I do this?" phone call. Additionally we provide you with a complimentary instruction manual which explains in simple language your pool's operating procedures.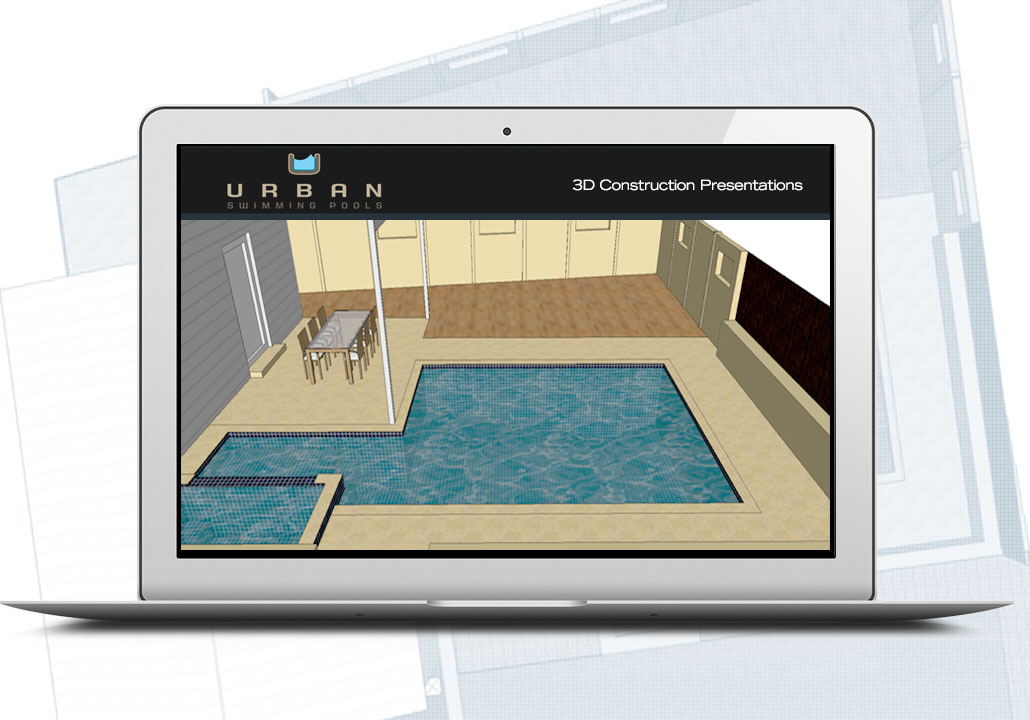 The design phase includes 3D illustrations of your finished pool to get a good understanding of scale and positioning.
After service is important to us. Your dream pool should always be at optimum performance. we're only a phone call away.